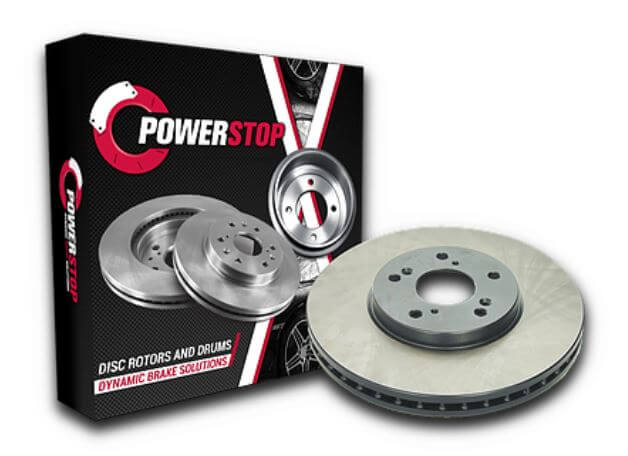 POWERSTOP BRAKE ROTORS & DRUMS
The new POWERSTOP Rotors and Drums are developed from OE samples and made of a specialised high carbon material for added strength and sound dampening qualities.
Our Rotors come with a lateral runout of 0.1mm or less and are mill balanced for a thickness variation of less than 0.01mm
POWERSTOP Rotors and Drums are inspected throughout the manufacturing process for consistency and quality.
FEATURES
• Anti-Corrosion coating to rotor hat and venting surface.
• Non-Direction ground rotor finish for faster bed-in.
• Cast from G3000 qualified material for strength and hardness to meet or exceed OE specifications.
Street Composite
Higher Friction Coefficient for drivers wanting even more 'bite' from their brakes.